Open Development Camp 2013
Open Development Camp 2013 is over.... :-(
But you can still enjoy the pictures & videos that were taken, or browse through the presentations of all the excellent speakers.
We've collected everything below.
All the presentations in the Main Hall were recorded, and are available in our Vimeo album
The photo's of the event are available on Flickr
Most presentations are available on Slideshare (or watch them here)
And of course, people have written about the Open Development Camp (Josje mentioned most of them in her blog):
Happy reading & watching! We hope to see you all next year at ODC14!

The Open Development Camp Team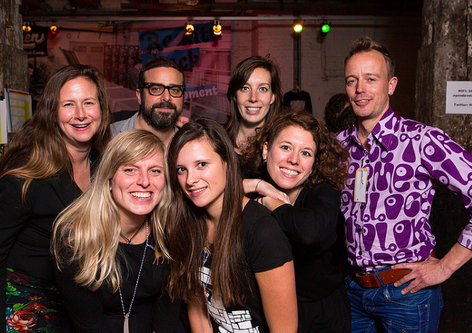 From left to right:
Top: Margreet, Tristan, Judith, Pelle
Bottom: Mariken, Josje, Kersti
And last-but-not-least: thanks to all our partners for making #ODC13 possible!